Pioneer in cancer treatment
An introduction of Dr. Serge Jurasunas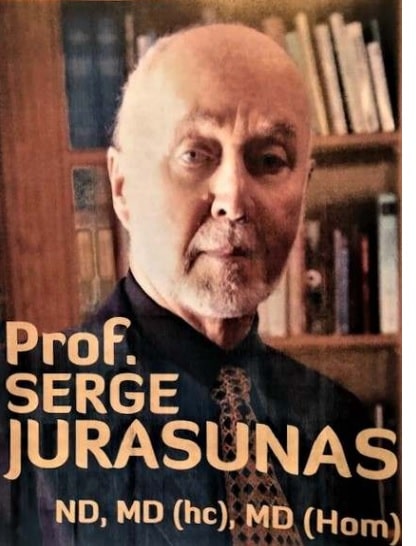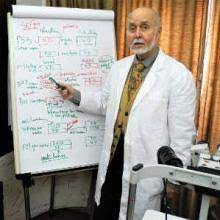 Professor Dr. Jurasunas was born in France and emigrated to the US in 1960. He is world's most famous and internationally renowned oncologist and specialist in all kinds of cancer treatment. He was initially trained in South Africa, England and North America, where he discovered the science of Iridology. Dr. Jurasunas has done extensive research on the science and diagnosis of Iridology with some of the best specialists in the world.
He has been in clinical practice for 55 years, and became an internationally-known practitioner and researcher not only in Naturopathic Medicine, but especially in Naturopathic Oncology or Integrative Oncology.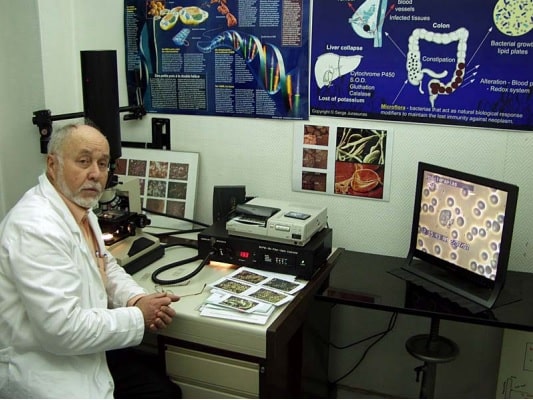 For the past 12 years, Professor Serge Jurasunas has engaged in extensive research and investigation in the field of cancer biology and molecular markers testing specifically of the p53 tumor suppressor gene, which is our defense against cancer. Dr. Jurasunas has applied his research in clinical applications in cancer prevention and treatment of cancer, which is one of his main clinical focuses.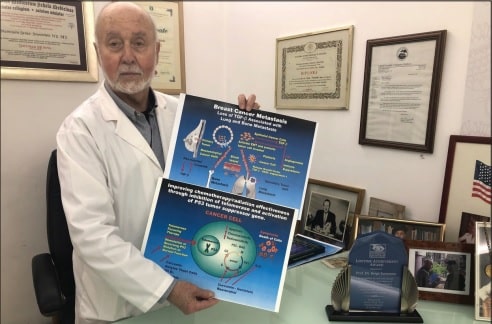 In 1978, he opened a large clinic in Portugal where thousands of cancer patients have been successfully treated. Doctors from several countries have also studied with him to learn his research about cancer treatment. Large number of doctors studied under Professor Serge Jurasunas are serving in many countries to prevent and treatment of cancer.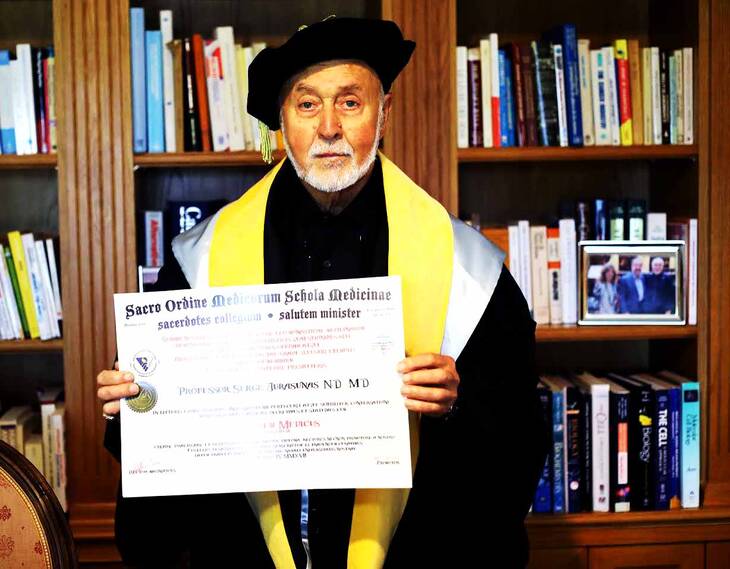 Dr. Serge Jurasunas is former professor of Integrative Medicine at Capital University in Washington D.C. He now serves as Professor of Naturopathic Oncology at the PanAm University of Science and Medicine.
For the past 20 years, he has been a frequent magazine article contributor in the prominent magazines of science and medicine. He is the author of more than 150 articles and conferences and eight books in 3 languages focusing on the health and science, Iridology, colon detox, and germanium in the treatment of cancer. His thesis, articles and books are very important for doctors and laymen.
Professor Serge Jurasunas has also delivered lectures in over 45 countries, and at various universities. During his lifetime, he has received many awards, and gold collars from academies, including the Silver Medal of Research and Invention by the French Academy for his discoveries in the field of Iridology and research in cancer treatment. More recently, he received the US Lifetime Achievement Award for his 50 years of pioneering work in the field of education, natural health and cancer.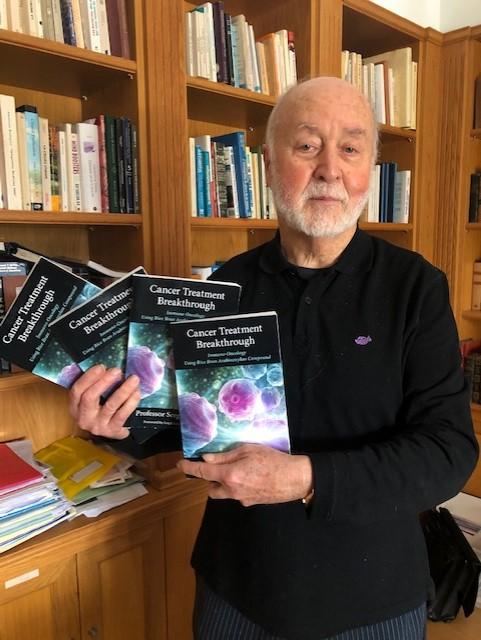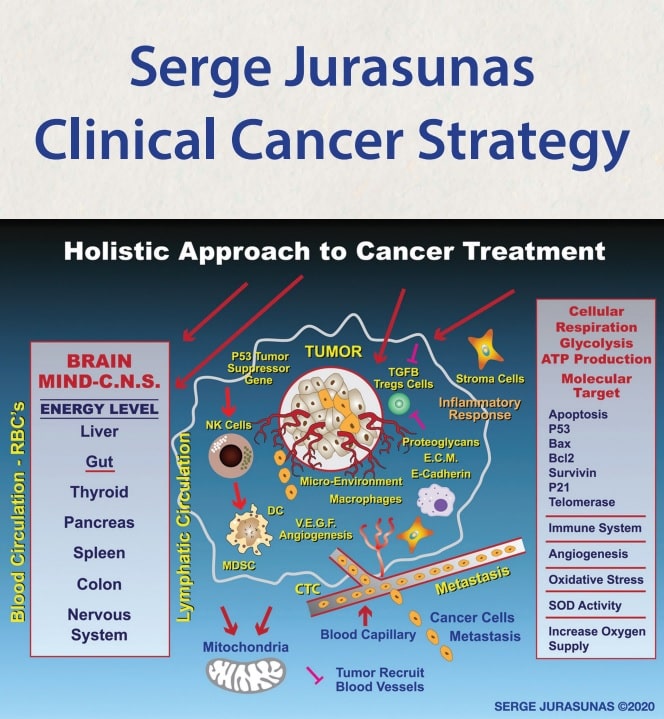 Method of Cancer Treatment by Professor Dr. Serge Jurasunas
* Professor Dr. Serge Jurasunas awarded the Albert Schweitzer Award for Outstanding Achievement in Medicine 2023
Contact: info@japanmedicaljournal.com